Eight Designs
New Year is coming soon! I know there are some families who love having those delightful little New Year's dinner, so why not prepare now for an outfit? If you want something a little more parent-friendly, try this monochromatic dress with big floral prints. If you want the whole ladylike thing going, you can wear chic white tights with it too.
A Touch of Sweetness
Perhaps bringing in the 2009 with a loud cheer and fireworks and partying on the streets is more your style. With all the crowd, it's going to get real sweaty. Be prepared in this cute pink camisole! Goes well with shorts and low cut sneakers. I wouldn't recommend going to those crowded countdown parties in a mini skirt unless you want to get upskirted. Jeans are a little too hot, so shorts it is!
Art On Sleeve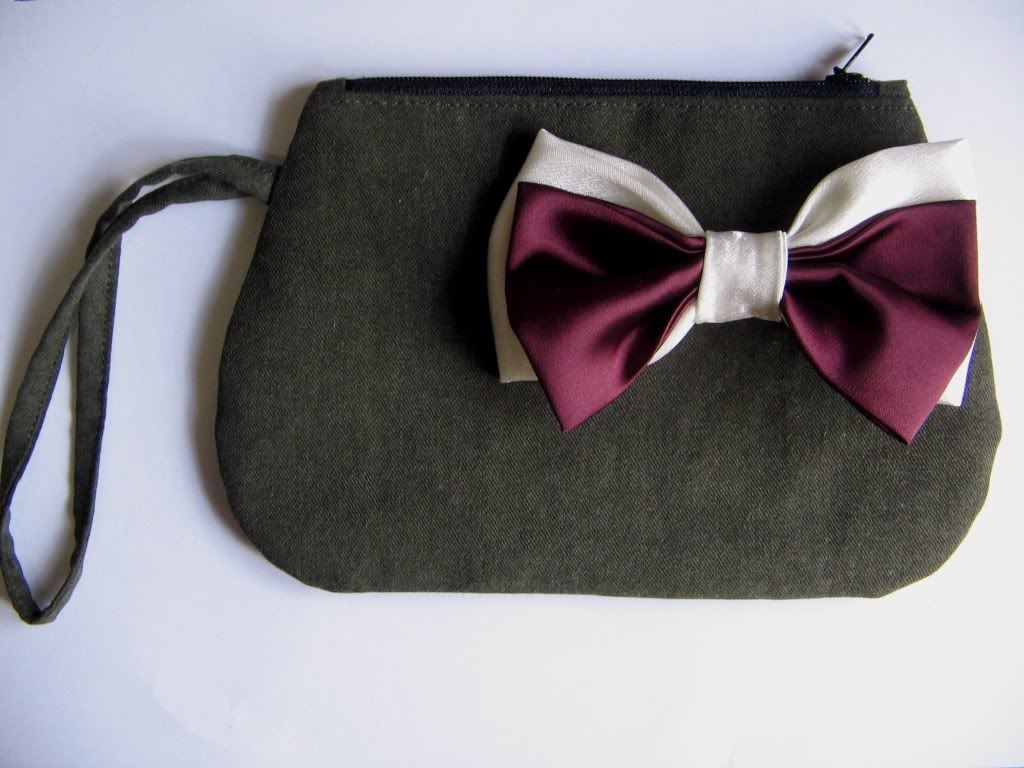 I can't believe I've never come across this site before this! The clutches are all so cute and best of all; they're handmade. A casual clutch like this is just the best thing to carry around when in the crowd bringing in the new year. A hobo bag will be too big and cramp your style. A tote will most likely be snatched/dug into by some random robber. Tsk. So the best is a clutch, where you'll be (duh) clutching it, and you'll only need your basic necessities! No worries, I'm sure your slim camera will fit in as well.
Tic Tac Toe
The new year means a new college year as well, so for the freshmen, get stocking on lovely cardigans like this one to keep yourself warm inside the cold classrooms! They're going to be a hundred times colder than your sweaty little classroom in high school; don't say I didn't warn you! Also, argyles are so totally preppy; where else better to wear them than in college!
An Old Flame
The new year also brings in the hot weather, so keep cool in this spaghetti strapped loose top and its multicoloured hues! If you're petite enough, you can even wear this as a mini dress. If you're eyeing the Blythe doll, yes that is on sale as well. Hmm, any chances of the blog owner bringing in ball jointed dolls as well? :D
Lush Serendipity
You know what they say about college; it's the place to reinvent yourself. Away from the history and clutches of primary-secondary school, you're free to express yourself in terms of fashion. No more wearing the same thing as a few million other people in the country! But anyway, doesn't this top look very 60s with the polka dots? Not to mention it's dual toned, and there's the illusion of it being an empire waisted top. Looks good with dark fitting jeans and flat pumps!
Rosette Coutures
This tshirt is so trashed it's cool. It's almost like graffiti, with random words strewn across and bits and blobs of colour here and there. If your idea of fun is being at a rock concert and that's what you'll be doing to bring in the new year, I say wear this with distressed denim, leather cuffs and black nail polish!